NanoWiring is a galvanic process similar to pad printing.
Through the galvanic process, it is possible to produce the nanowires from practically all metals that can be galvanically deposited.
Copper, gold, silver and nickel NanoWiring can be produce in fully automatic process.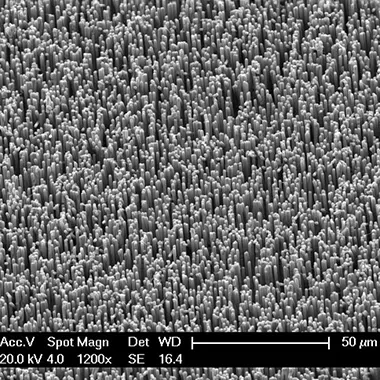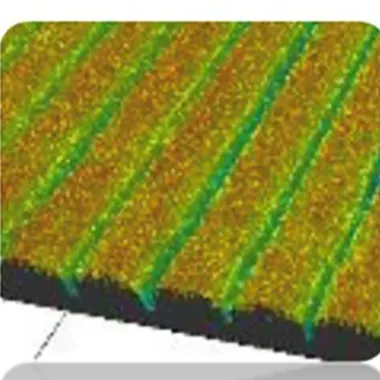 How We Manufacture NanoWiring
Preparation
Coating a substrate with a light-sensitive organic material.
UV Lithography
Photolithography is an optical means of transferring a pattern on a substrate.
Galvanic Process
A sponge carrying the electrolyte is pressed onto the substrate. The metallic lawn grows into the porous layer of the sponge.
Stripping
All materials that are not needed for bonding are removed and a cleaning of the substrate is carried out.

Discover some of NanoWiring features
The diameter of the NanoWires can be adjusted between 30nm and 4µm. The length of the NanoWires can be created between 1µm and 50µm.


NanoWires structure control
The diameter and base length of the NanoWiring structure is defined by the porosity layer of the sponge material and is industrially guaranteed.
Filling up irregularities
NanoWired compensate for irregularities of substrate surfaces. (NanoWiring diameter 400nm DBC against baseplate)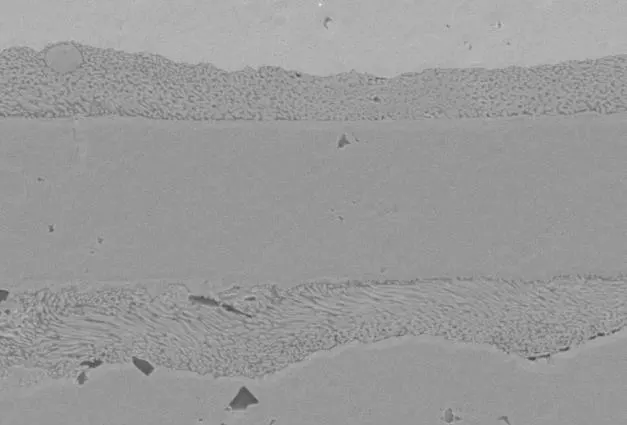 NanoWiring video tutorial
Watch video about NanoWiring presented by our CEO