Underfill can be applied directly to the nanowires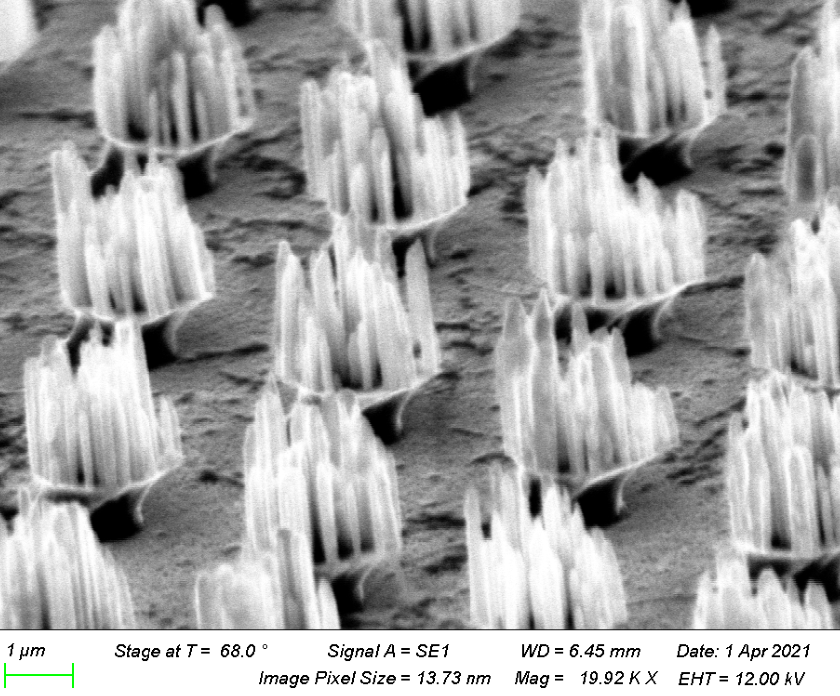 NanoWired makes it possible to produce copper bumps on which the nanowires grow. These bumps realise a defined distance between component and substrate. Thus, underfill materials can be used. VelcroWelding with underfill, which takes place by displacement, offers a large area of mechanical connection of components to the substrate.
Are you curious about our technology? Then book your online event now and get to know our technology better! Or answer your first questions in our FAQ!