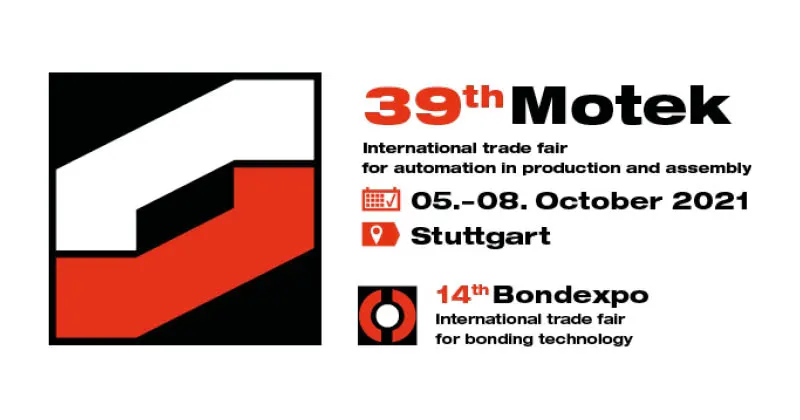 This year you will find NanoWired from 05.10.2021 – 08.10.2021 at the Bondexpo (Motek) in Hall 5, Stand 304.
The Motek international trade fair, which takes place from 05.10.2021 - 08.10.2021 in Stuttgart, is the world's leading event in the fields of production and assembly automation, feeding technology and material flow, rationalisation through handling technology and industrial handling. As a unique industry platform, it represents the entire world of automation. For trade visitors, this has the advantage over purely component-based trade fairs or the exclusive presentation of systems specially realized according to customer specifications that designers and users can find out about cross-sector solution approaches here, starting with detailed solutions and extending to turnkey system solutions.
Motek is the world's leading trade fair for automation and, together with the concurrent Bondexpo the international trade fair for adhesive bonding technology, is a powerful trade fair alliance that addresses future issues such as the NanoWiring offers an ideal platform.
TIM
This year, we are once again confronting application areas such as TIM with our unique technology, offering an efficient alternative to conventional joining methods.
Nanowiring Cube
Get to know our newly designed NanoWiring Cube, with which fully automated NanoWiring is now possible.
KlettWelding-Tape
We present the KlettWelding-Tape, the best thermal interface material (TIM)