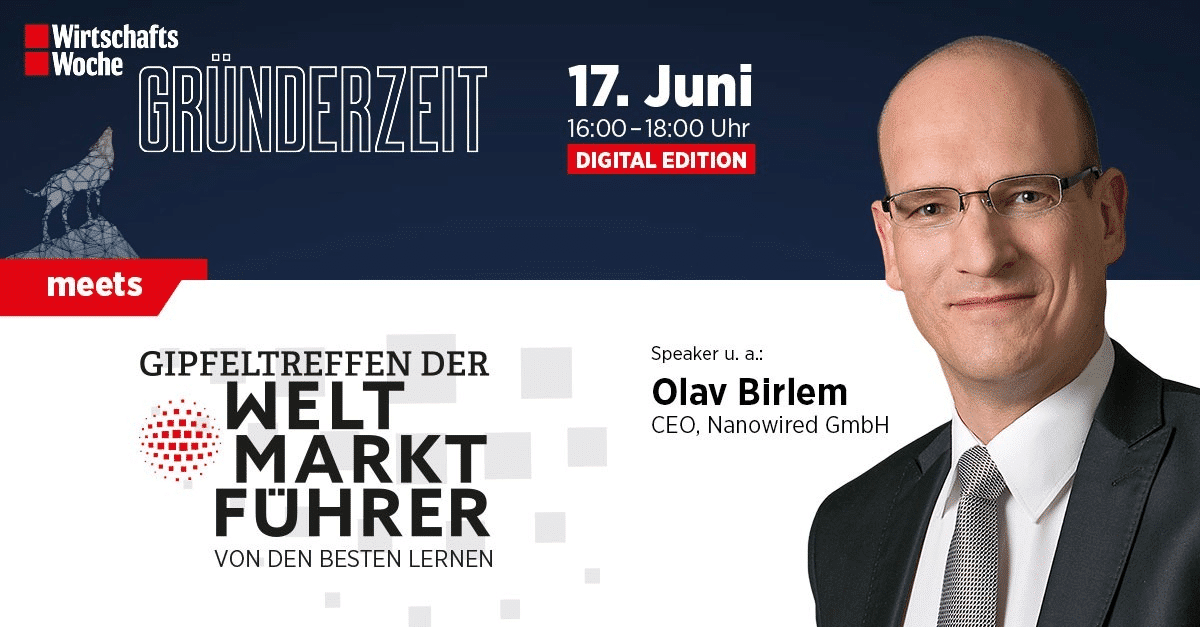 Once a year, the hidden champions meet for the summit meeting of the world market leaders. Due to the corona pandemic in 2021 digital.
With our CEO Olav Birlem, NanoWired GmbH enters the discussion on current topics such as climate change, the corona crisis, artificial intelligence or the exchange of blows between the USA and China.
What can we learn from abroad? Where is the perfect location? What mistakes should a founder avoid?
Olav Birlem will give you this, as well as concrete tips for founders on the 17.06.2021 and discuss with industry leaders.