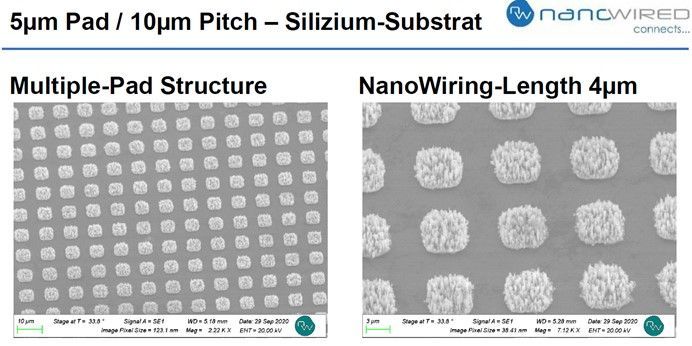 The global semiconductor process has entered the competition of three nanometers. As the miniaturization of semiconductor device size is intensifying and getting closer to the physical limit, the development of a new generation of high-efficiency components is the obvious science of the development of the industry. It is like a huge capital expenditure like an arms race. Strengthen the layout of the technology to reduce the size of components, and at the same time, it is also multi-pronged to the new design of transistors and component structures, and explores through different materials, structures and working principles. Among them, the nanowire structure is positive. in this wave of technological development.
Although the nanowire structure is still in the R&D stage, Nanowired GmbH, a German start-up company, is the first to develop process equipment and materials, and is preparing to pursue development opportunities in the semiconductor, automotive electronics, 3D packaging, LED, printed circuit board and power module industries.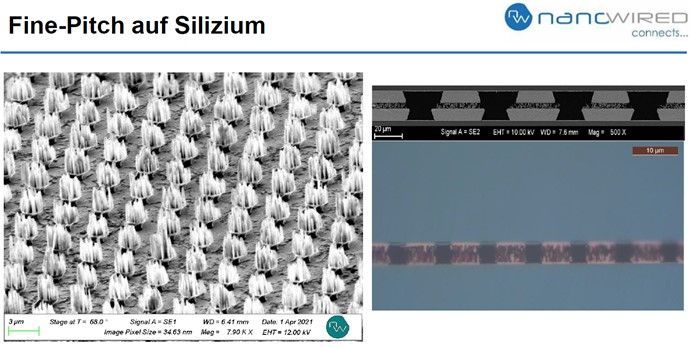 At present, the nanowire metal is used as a high precision interconnection microstructure. Due to the quantum mechanics effect on the nanostructure, the physical properties of the metal can be changed under various combinations of specifications such as the length, angle, and width of the nanowire, which can be precisely controlled to form a new technology for connecting two pieces of metal at normal temperature to replace the traditional high temperature welding process. For the global competitive semiconductor industry it has considerable advantages, great market value and potential.
Taishi Industrial Co., Ltd. established in Taiwan for more than 40 years, Taishi Industrial set up a partnership with Nanowired GmbH.
Mr. Su Jiawei, the business development manager of Taishi Industrial, will introduce in this exclusive interview the Nanowired GmbH's metal nanowire technology for semiconductor 3D packaging, AiP antennas, and printed circuit boards. For industries such as PC carrier boards and heat dissipation modules, it solves the difficult packaging and heat treatment problems in the industry.
Taishi Industrial represents Nanowired GmbH for nanowire mass production process and equipment
Nanowired GmbH was founded in 2017, focusing on the development of machines and materials for the mass production of nanowires. The patented technology is to achieve nanowires length, direction and uniformity can be controlled. At present, the main operating goal is to promote the application in the industry, and it has begun to emerge in the German automobile market. 
Traditionally, copper, gold, nickel, silver and other metals  are connected together by soldering. Nanowired is used as a new emerging technology for connecting conductive surfaces of MOSFET/IGBT, DBC, PC carrier board, 5G AiP antenna module, CMOS photoelectric sensor package, and the contact connection of flexible board (FPCB), the high temperature soldering process will have major doubts, and in order to maintain the contact resistance (Contact resistance) Nanowired can provide resistance  less than 1 µΩ/mm² and 15 to 60 MPa die shear strength as the core selling points of  the technology.